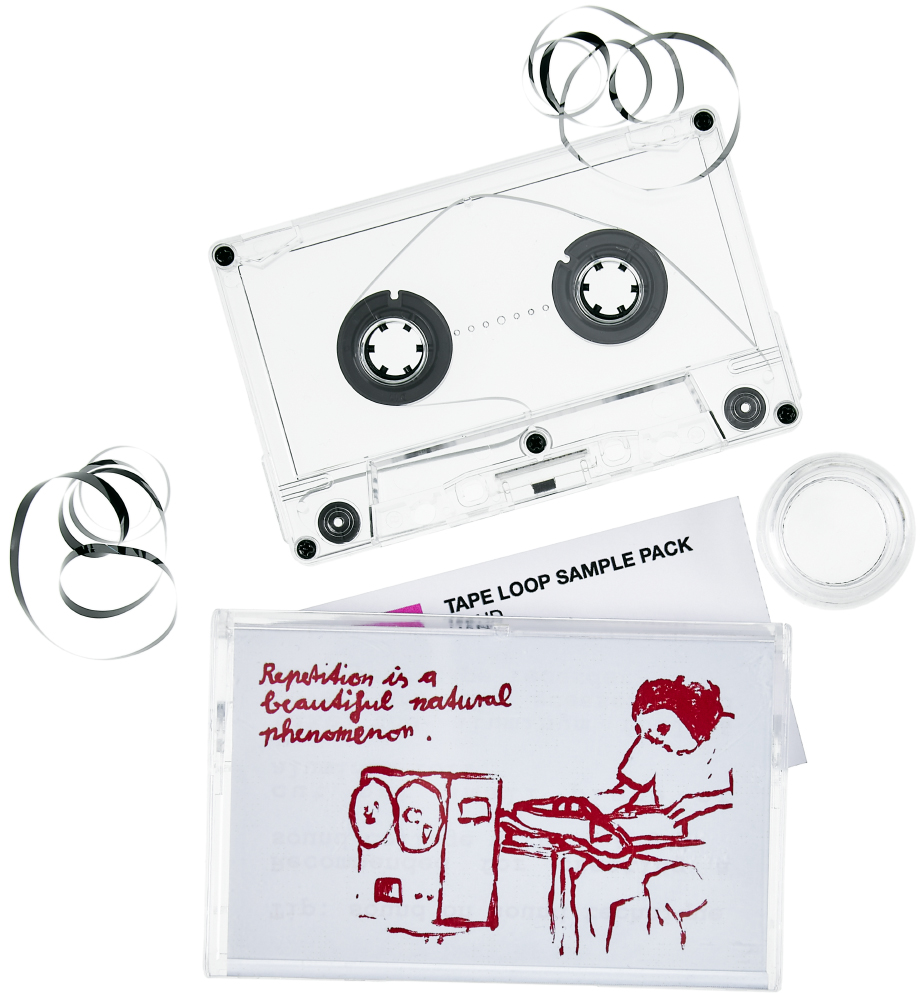 1x Cassette Tape Loop plus 2 replacement loops
These are 8 sec. handmade endless cassette tape loops. Each cassette is delivered with two different sounds per side, but they can be recorded over with your own sound (check out my sample pack!). Feel free to follow the instructions from the booklet (download) or from the inside the cover! All cassettes have been tested by playing them on various tape player at different speeds.
Includes unlimited streaming of TAPE LOOP SAMPLE PACK via the free Bandcamp app, plus high-quality download in MP3, FLAC and more.