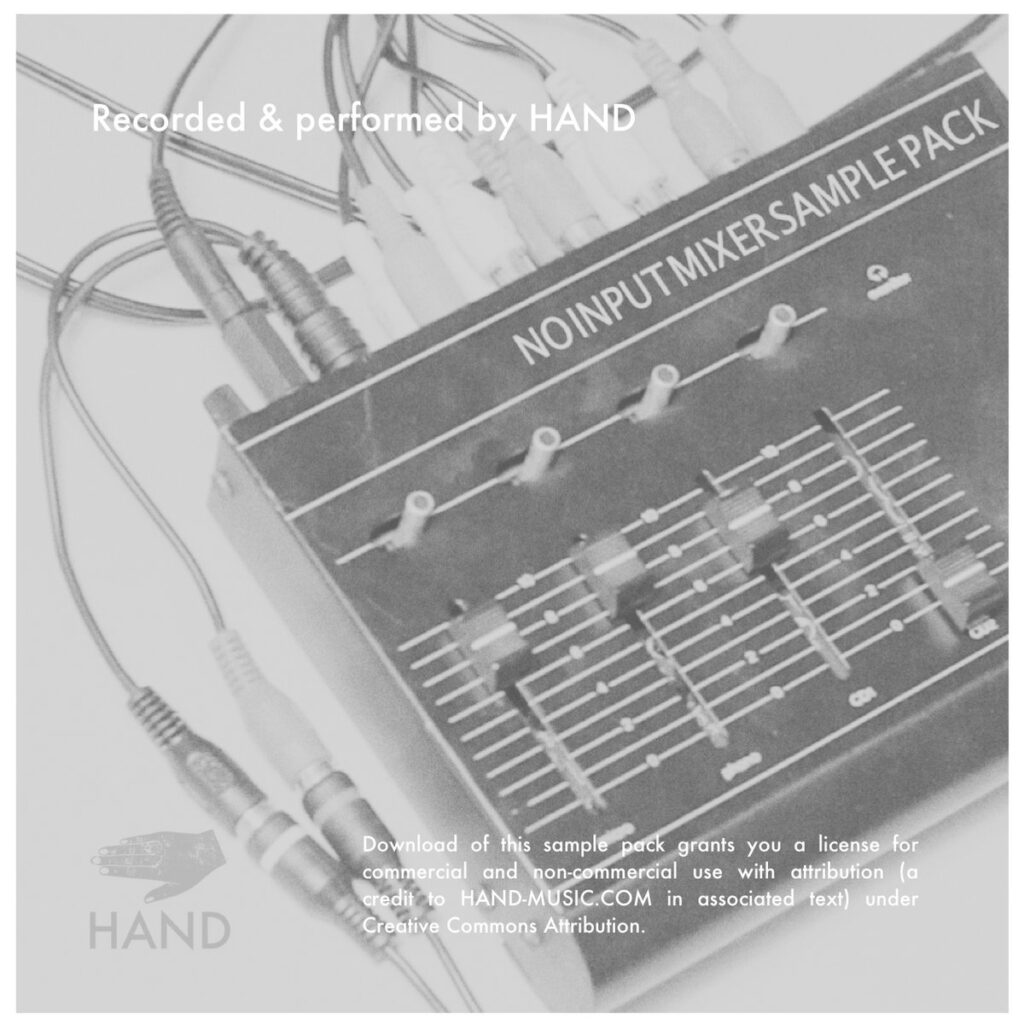 For this Sample Pack, I explored the "no input mixer" sound design technique. I wanna show how you can start using this creative approach to creating new – and surprising – sounds.
The no input mixer technique turns any regular mixer into an instrument which generates sound by connecting the output of a mixer into one of its inputs, resulting in a feedback loop which can be played and controlled using the mixer's knobs, faders and routing options.
All files were recorded in Logic pro at 24 bit, 44100 sample rate, complete with no efx. Two tempi are outlined in the filenames. Download of this sample pack grants you a license for commercial and non-commercial use with attribution (a credit to HAND-MUSIC.COM in associated text) under Creative Commons Attribution.
I try to make them in a way that will push creativity to make music out of them. Pitch shift them, stretch, mangle, etc! Feel free to use them in your music, and if you do, I'd be happy to hear the result.
Enjoy.
Released August 4, 2020